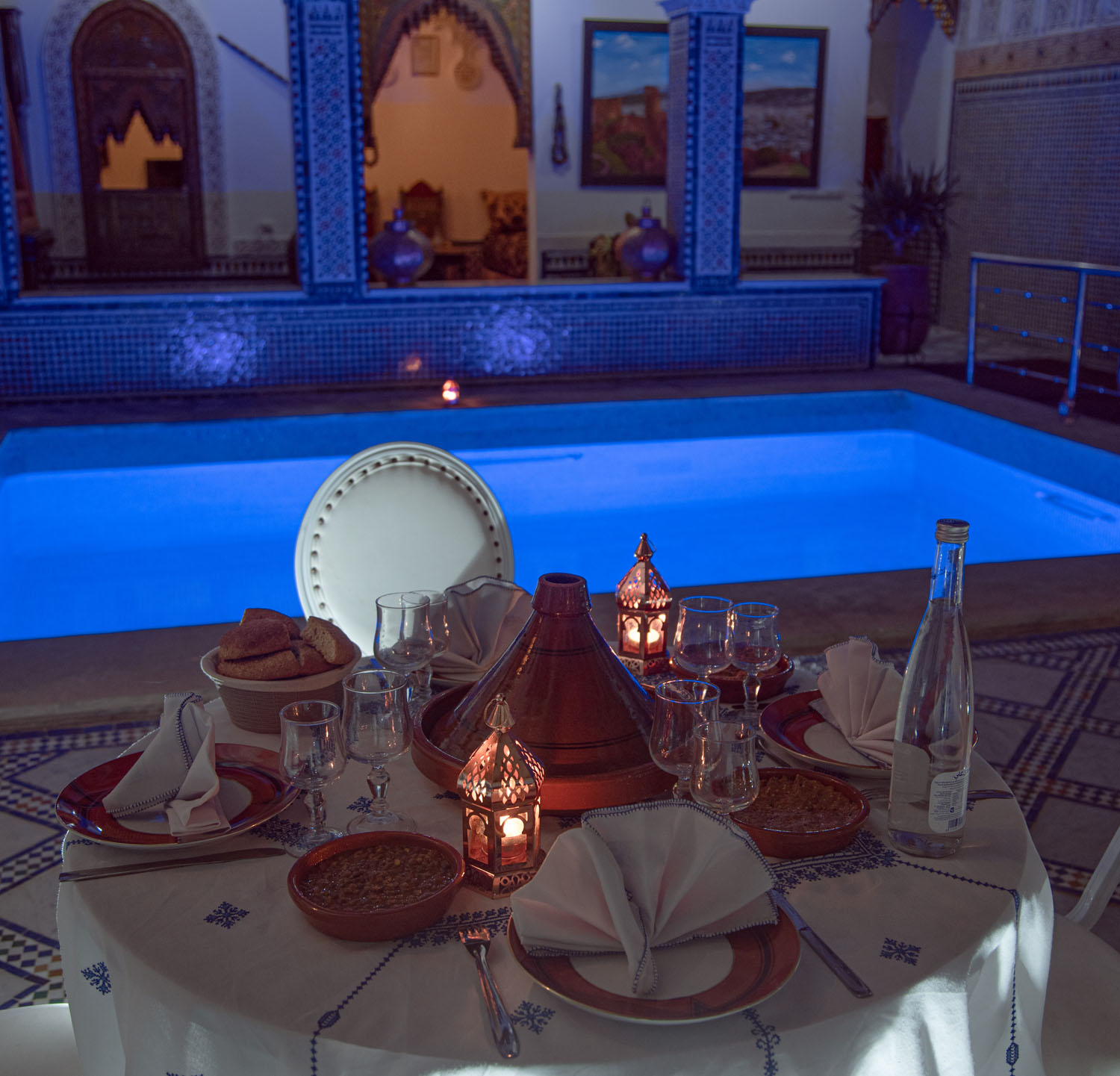 Moroccan gastronomy
In Morocco, recipes have always been family secrets and Moroccan restaurants did not exist until the mid-1980s.
Dining at Riad Al Sayeda Al Hora is the royal way to discover the country's cooking secrets, jealously preserved in the minds of mothers and grandmothers, and which are still not recorded to this day.
Tasting the dishes prepared by our chefs is a journey through time, flavors and family intimacy.